Global MBA abroad Virtual or Physical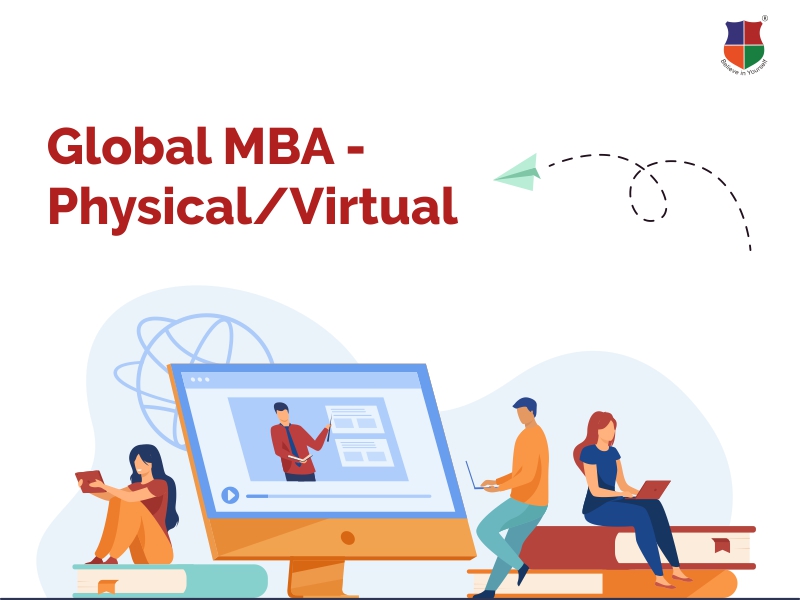 An MBA student needs to be extremely careful with their choice. The trend of online classes has eased many things, and now, many students are considering whether to choose virtual classes or physical ones.
It is necessary to note that you need to be careful whenever you opt for a global MBA program. While virtual and physical course programs can be helpful, they really wouldn't create the impact.
While a lot of students crave the one-on-one interaction via virtual sessions, many students find physical ones to be beneficial and better. Well, you can be one of those to choose your course accordingly. No matter how you want to earn a degree, you need to be focused. Furthermore, joining a reputable institution such as Lexicon Management Institute of Leadership & Excellence can help you drive the impact.
What to choose?
Before you decide the mode of your education, you will need to consider a lot of factors. These are extremely important and can help you in the long run.
Virtual or physical global MBA degrees are essential, but they can only help you decide which one caters to your need the most. However, some of the factors that you will need to consider are as follows:
Learning environment Online MBA courses are usually short and extremely convenient for students. However, virtual classes allow students to learn and grasp the concept at their own pace. On the other hand, a physical MBA follows a comprehensive approach in a disciplined manner. It also provides you the benefit of all-rounder exposure.
Over the years, the learning sector has changed. Knowledge sharing, however, has always been an important part. Thanks to physical classes, the concept is still intact. In virtual classes, an in-person discussion isn't possible, which prevents the students from learning development skills. On the other hand, face-to-face interaction and active participation in physical classrooms help build a proper environment and strong communication development skills.
Motivation is also essential for students who take up an MBA course. This motivation often lacks in virtual classes but is significantly possible with offline classes. The physical classes indeed play an important role in developing the skills while molding the professional aspect.
Soft skill development Soft skills such as collaboration, teamwork, and communication are essential for students pursuing business studies. The lack of interpersonal communication in an online room can devoid the students from developing these skills.
Physical classes can, however, play a significant role in boosting the impact. It helps the students understand what they need and how they should proceed. It helps with soft skill development while contributing to a better impact on the career. While interacting with each other, the students get to share a lot of knowledge and experience.
The interpersonal interaction further helps to build emotional intelligence, which can help them with a networking background. These skills are in high demand and can help students land a significant job.
Networking and resources One of the main benefits of physical MBA courses is building an extensive business network. Unlike online classes, you get to meet people through business meetings and other purposes.
The events organized across the campus will allow you to collaborate with students and give you exposure. As a learner, you will get many opportunities to learn from different students, which technically may not be possible in online schools. Lexicon Management Institute of Leadership & Excellence is one of the most renowned institutions helping students grow through their vast resources to avail themselves anytime.
The education system is changing significantly. Hence, it is important that you pay attention to every small aspect thoroughly and then choose wisely.