Global MBA helps you shape your leadership skills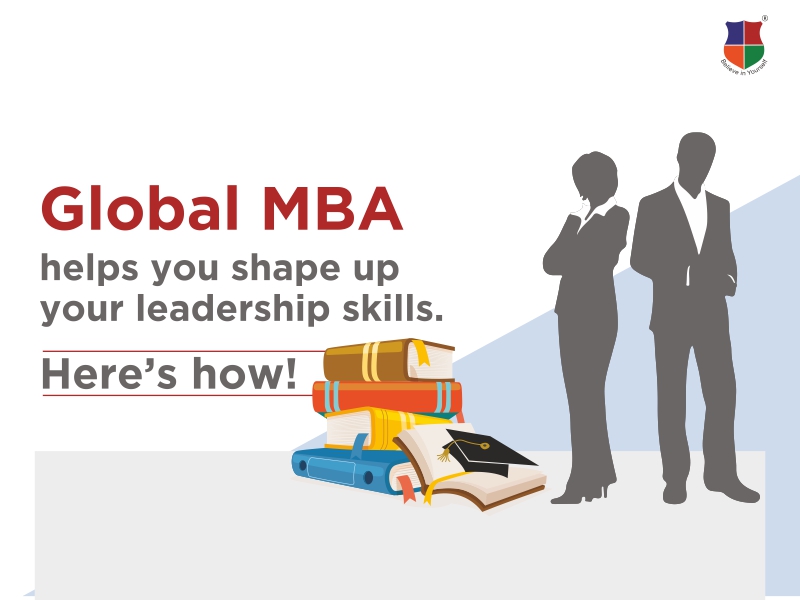 A Global MBA degree is your step to a successful future. It helps with a framework that imparts knowledge skills, and business training in international business management. There are various skills that one can acquire while pursuing their MBA degree. The equivalent of having expertise in management is having leadership skills. A Global MBA degree, more than anything else helps you in developing yourself and the various capabilities that are important to attain success. One of the most crucial skills which you can acquire in business school is that of Leadership.
To be a good leader and lead a team to victory, one needs to acquire various qualities. Let's look at some of the qualities that are necessary in a leader:-
Mastering the art of Teamwork - A leader is the one who is responsible for managing and running a team. This is one of the most difficult jobs in the world. To make a team work, one has to have socialising abilities, understand people and the driving force for their presence in the team. This process also requires immense patience and tolerance. Without being the master in this game, it is impossible to attain leadership qualities.
Strategic Thinking – Conflicts arise all the time. When leading a group, problems originate both from within the group and outside of it. A leader should be able to handle both of these sources of problems and find effective solutions to them.
Field Experience- While getting a Global MBA degree, one has to work as interns and apprentices. Working with big companies and getting the experience of the field makes one stronger for the coming years. This experience contributes a substantial amount of important practical knowledge.
At the Lexicon Management Institute of Leadership and Excellence we aim at working on the various skills that you will require to sustain in the sector of business globally. We have a faculty which supports each individual to work on skills that makes them the future leaders. Lexicon mile is the great platform to get the international exposure. Lexicon mile program is designed in such a way that the academics are completed with the lexicon mile which makes you eligible to do University of South Wales, UK and the other University of New Haven, USA. The program gives you the best international industrial exposure by focusing on helping students understand real-world aspects of business-like decision-making, innovation, value creation, critical thinking, and leadership.