Heres How Global Mba Can Widen Your Professioanl Network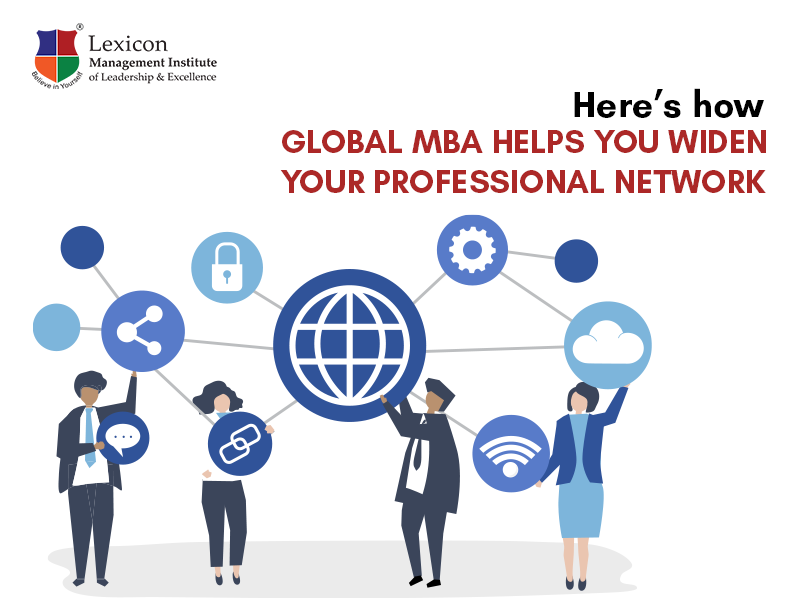 Networking is a crucial aspect in almost every profession. Effective networking is essential for the development of skills, acquisition of experience, and expansion of knowledge. However, it is a strenuous task and people often find it hard to cope with the pressure of looking for individuals who can be part of their network
Networking plays a major role in the field of management, especially, for the students securing managerial roles in their career. A Global MBA can be the best option to strengthen your skills in networking. This course equips the students with the required skillset and provides them with opportunities for their networking pursuits.
Reasons why is networking so important :-
Effective networking can give one recognition in the intended field.
It helps in improving the skill set. It happens when a person successfully builds a network of people in the industry with whom they spend a considerable amount of time and learn the tricks and tips of the trade.
A constructive network allows an individual to stay updated on the recent market trends which helps them to boost the skills which are most in-demand at any given time.
Through proper networking one can gain information about the current prospects in the market of jobs. It is crucial for the development of a career.
The most important of all is that it helps one in meeting prospective clients and employers. If one has a top-notch skill set, the word travels fast and this is how one can gain access to more opportunities.
A Global MBA is a postgraduate program in management with a curriculum that is aiming at an international perspective to the students. In such a course one gets to go beyond their country and its culture. It helps the students acquire skills that are beneficial internationally and make their resume and set of skills stand out in a crowd.
Here are some of how a Global MBA can help with networking :-
The Global MBA programs are designed in a way to train the students in areas that are in demand across the globe. This helps the students to be eligible for management-related jobs in countries other than their own.
Networking can help one with career opportunities. In a survey by LinkedIn, almost 85% of jobs are offered to people who are in the network before it is made open to the public.
A Global MBA increases visibility to potential clients. This is because it inculcates global work ethics, global culture and fosters the passion for working with a culturally versatile group of people.
The members of a network include the alumni of the institution who based across the globe. This broadens the horizon for the ones seeking to build a network.
Finally, a network built up in such a program guarantees a fluent exchange of knowledge and experiences that immensely helps the student get a much-needed frame of mind to face the challenges of the corporate world.
Lexicon Management Institute of Leadership and Excellence provides you with a window for the acquisition of knowledge, nurturing of skills, and growth of experience. With our proficient faculty and elaborate course structure, one can reach heights and sail through challenges to achieve your goals.