The Social Life of a Global MBA Student In The United Kingdom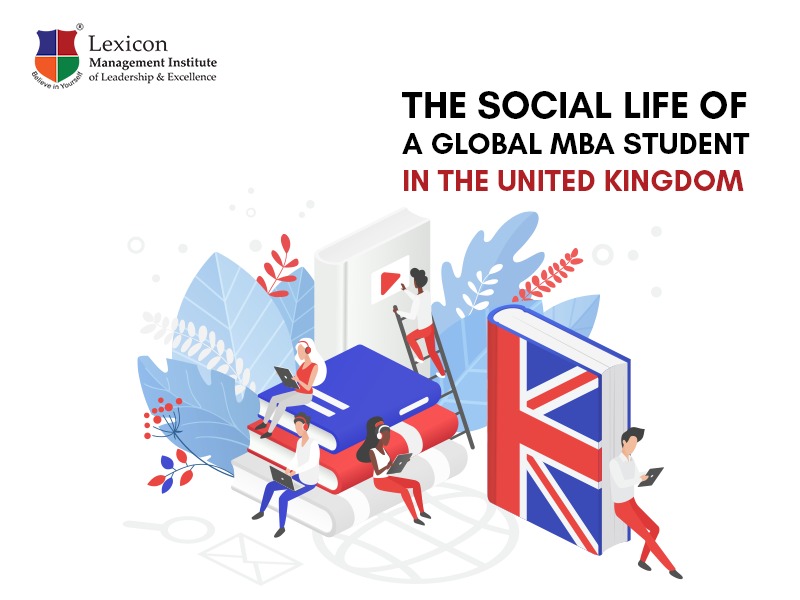 Do you want more clarity on how life would be if you pursue your management studies abroad? Stick here and read on to know more. These 2 minutes of reading will suffice to all your doubts. Let me take you on an imaginary tour as a Global MBA student. Get set go jump-in the social life of a Global MBA student turns out to be.
What does studying in the United Kingdom look like for a Global MBA student ?
History of Rich Education The UK has two of the oldest universities. Crores of children from all over the world have completed higher education. Thus, one can imagine a rich level of education. A student is always in some work or the other. Global MBA students in the United Kingdom attend classes for 15 to 25 hours a week. They are highly motivated to enhance their imagination and engagement during lectures. They explore subjects and improve collaboration skills in their assignments. Every task or activity is completed with full zeal. Students must strike a balance between their education and their recreational interests. Global MBA drives you as a professionally equipped individual.
Vibrant Campus Life The best part about a university is campus life. The time between your classes that you spend with your peers, socialising. For a Global MBA student, even though getting a bit of free time is a blessing, they can make the most out of it. Every university has recreational clubs, a community centre, extracurricular clubs and places. Wherein one can engage outside their classroom.
A Rich Culture There are many international students so you can easily carve a niche. One will find many like-minded people. Students get to go travelling and visit celebrated places. There's no need for a car, particularly for students. Cities in the United Kingdom are well-served by public transportation. Yet, if you are compelled to buy a vehicle, keep in mind the associated prices, such as gasoline and upkeep.
Amazing Food and cuisine One can find cuisines from all over the world in the UK. Ingredients from Asia, Africa, Latin America, and other parts of the world are available easily. The English breakfast, including fish and chips, is popular all over the world. Fish, potatoes, and other vegetables make up the majority of British cuisine. Before you leave home, it's a smart idea to learn to prepare at least a few simple meals. You can solely not rely on restaurants and fast-food joints. However, dining out is popular, and restaurants offer a wide range of cuisines, with some offering student discounts
A plethora of part-time jobs available A student can work many hours a week to maintain their expenses. Part-time jobs are a perfect way to supplement your expenses. However, if you take on too many, it may lead to a deviated focus on your research.
Global MBA in the United Kingdom is that their universities are filled with international students. Studying a Global MBA in the UK has its perks. And all this is possible if one pursues the Global MBA programme at the Lexicon MILE which is in partnership with the University of South Wales, UK. The Global MBA programme at the Lexicon MILE will open many new pathways for a student and their social life will be vibrant too. Therefore, pursuing a Global MBA in Lexicon MILE will be great for one's career!