Student Testimonial
OUR STUDENTS
love what we do . . .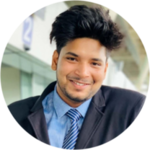 BISWAJIT MISHRA
Batch of 2019- 21
Enrolling for PGDM at Lexicon Management Institute of Leadership & Excellence broadened my horizons and honed my leadership skills. It helped me in the right direction in terms of my career roadmap. The well-designed courses, the faculty who encourage out-of-the-box thinking, the diverse cohort and the fabulous campus made my time at Lexicon Management Institute of Leadership & Excellence memorable. The brand itself provides the extra "MILE", which can catapult you to great heights, professionally. I believe change is the only constant in life. Finally, it's time to step from campus to corporate at AGS Transact Technologies Pvt Ltd as a Management Trainee.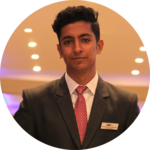 KARAN HEMNANI
Batch of 2018- 20
"BANG ON!" – Yes, this was the first fascinating word I heard when I stepped into Lexicon Management Institute of Leadership & Excellence and this is the same word which I keep on hearing from my manager, mentors, placement heads when I keep the good work going. To "BANG ON", you need an adequate environment, exposure, guidance, support, and most important discipline and the Lexicon Management Institute of Leadership & Excellence gives all these to passionate professionals out there. I would always be proud and happy to stay with the institute as A Student & An Alumni.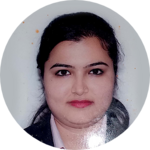 DIKSHA MISHRA
Batch 2019- 2021
One of the most important things in life I learned in Lexicon Management Institute of Leadership & Excellence only is that never give up always fight for your achievements, No one in the whole world will fight for you. You are the only idol of your life. When you see your journey you will realize what you are and what you want to be.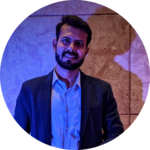 KISHORE KUNAL
Batch of 2018-20
Good placement with wonderful college life. World-class infrastructure with an aesthetic library, Wi-Fi facility all over the campus, a digital library for the better advancement of the students in the field of technology and innovation. Hostels are neat and clean, everything provided by the college is of the best quality.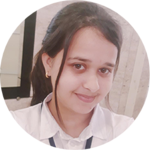 MANISHA MAHAPATRA
Batch 2019- 2021
We are provided with very extensive guidance and support. Marvellous campus infrastructure and facilities are provided here. We get enormous cooperation and guidance from academic faculties, management and as well as the placement department. We are availed with awesome opportunities for internships and placements. Very nice opportunities are given to learn theoretical as well as field concepts.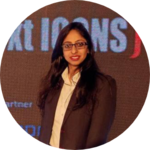 NAKSHITA ARORA Batch of 2019- 21
Lexicon supports entrepreneurial views and start-up ideas of students. Campus is lively with all comfort and luxury. With faculties always head over heels to address student queries, MILE strives to achieving 100% placements every year. A very good corporate exposure and a chance to meet industrialists from renowned organizations like TIAA, Times group, Haier, FIS, and many more.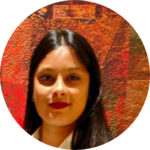 MUSKAN AGARWAL
Batch 2019- 2021
Excellent college The reason for choosing this college is that this college is a student-driven college which means everything in the college like festivals, events etc areconducted by the students which help them to learn many things and eventually leads to a personality development which is the basic requirement in the field of management. Also, thiscollege offers 9 months internship (paid internship). These both are the main reasons for preferring this college over others.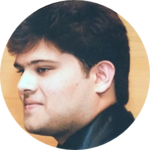 NAMAN PRABHAKAR
Batch 2014- 2016
The institute has one of the best classrooms with good seating availability and the latest technologies like screen protectors, Wi-Fi facilities and best hygiene as the institute believes that if the students have clean surroundings it will create positivity around the students. The campus is very well-set up with all the sports amenities. The institute also has an Innovation lab where you can experiment anything you wish with availability of all the necessary equipments.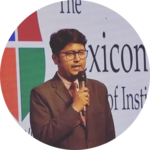 PUSHKAR PANDEY
Batch 2019- 2021
The mentor-mentee programme is a highlight which strengthens the bond between students & faculty. The reason why I chose Lexicon Management Institute of Leadership & Excellence was its curriculum, 9 months classroom programme followed by 9 months of internships gives its students edge over others. By the time the 2 years are complete, students are industry-ready and have months of experience in corporate already, providing them with a better understanding of job roles.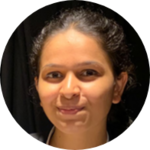 SWECHHA TIWARI
Batch 2018- 2020
There are 100 percent placements, with unlimited number of opportunities. From second trimester students are eligible to sit in interviews for their internship program. 100 plus big corporate giants like Amazon, TOI, SINTEX PLASTICS, OYO come for placements with various profiles. The highest package is 14 LPA. My plans after taking a degree to continue and grow my corporate career and I'm also an entrepreneur in event management which I'll be expanding to different cities.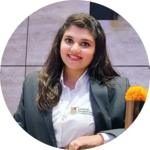 VIJAYLAKSHMI KASERA
Batch 2019- 2021
My journey in Lexicon Management Institute of Leadership & Excellenceis all about the journey of "finding myself". It helped me discover what my purpose in life was. Being a student-driven college, all the choices were to be made by me solely. I made mistakes here and tried new things in order to find out what my likes/dislikes are, things I agree/disagree with and what I am actually good at and whether there's room for improvement. I also met people who inspired me in a wonderful way. I allowed myself to connect socially, personally and professionally. Being placed at TIAA gives me a sense of positive attitude towards a new start.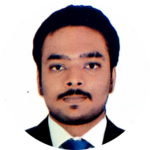 VIVEK AGRAWAL
Batch of 2019- 21
There are many learnings that I acquired in Lexicon Management Institute of Leadership & Excellence.Starting since the induction days, I learnt Time Management, Multitasking, Balancing Academics and Personal life. Also during the Corporate Interaction Sessions i got to know about various Challenges that the Contemporary world is facing and how each person has different perspectives and solutions towards it.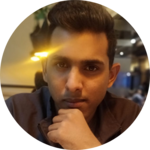 YASH NAGVENKAR
Batch 2018- 2020
Placement Department ensures that the best opportunities in the market are been provided to the students. Companies like TOI, Amazon, Knight Frank, TIAA, Repos Energy, etc. have visited for campus placement. I am currently associated with TOI as a Sales Officer in Optimal Media Solution, Pune.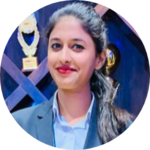 PRIYA RAINA
Batch of 2019- 21
All the teachers in our college are highly qualified with wisdom of knowledge, very cooperative, helpful and friendly. They guide and help you to solve your academic related problems even after working hours. They help make students industry ready.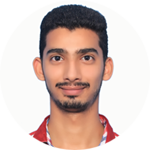 ANIL KUMAR
Batch 2018- 2020
Academics in Lexicon Management Institute of Leadership & Excellence is polished every year as per industry requirement and standards. I came from Engineering background found academics unique, comprehensive and to the point, further blended with Skill based Certifications which will make sure our learning curve and business competencies are enhanced. The dual specialization approach is designed in a way which makes you equally competent for both specializations opted.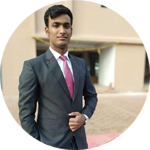 YASH NAGVENKAR
Batch of 2018- 20
My journey at the institute has been eventful. The practical exposure provided by the institute really helped me in growing as a professional. I am currently associated with Byju's and I really want to thank the institute for always encouraging me and helping me in exploring various opportunities.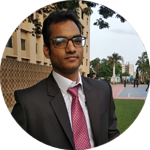 AYUSH UNIYAL
Batch 2018- 2020
Lexicon Management Institute of Leadership & Excellence aims to provide fair and equal access to everyone. Students here are not restricted to particular specialization rather they gain sufficient exposure to different management functions both practically and theoretically. Students here are provided with Mentors who focuses on personal grooming. A lot of seminars and conferences like entrepreneurship conference are held very frequently that gives a lot of practical exposure. We have a rich pool of visiting faculties with great industry experience. Frequent expert lecture and seminars help us to get real time experience of trends in corporate. The certification programs also help you to get out of the box and stand out in the crowd.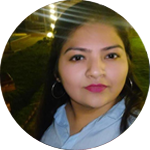 SWEETU RATNANI
Batch of 2017- 19
Being a part of new beginnings is always very special and so was my journey in Human Resource as it kicked off along with PGDM at Lexicon Management Institute of Leadership & Excellence. Looking back, I can certainly say that MILE was the most important milestone in shaping my career. PGDM at Lexicon provides an innovative and practical course design, best in class faculty from industry and hands on experience from 9 months internship. Along with academics, the institute focuses on personality development which helped me build a rewarding career.Currently, I am working as Global Sourcing Specialist at Randstad Risesmart. It has been an unforgettable journey and splendid experience.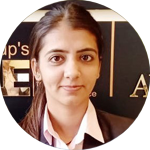 JUHI KESWANI
Batch of 2019- 21
Management Institute of Leadership & Excellence is a great platform for learning new things. It teaches a lot many things which will help me in future to perform best in the corporate world. My journey for corporate life begins here. Management Institute of Leadership & Excellence makes me perfect for the corporate world. Overall it's the best learning experience for me.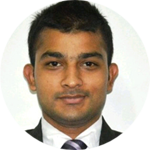 SHASHANK SINGH
Batch of 2014- 15
98% of the students were placed in our batch. Top recruiting companies like Duroply Industries Limited, CMS, Eclerx hired the students. 100% of the batch got internship from our course in companies like DIL, Vodafone, American Express, Mattel, Firstsource gave placements to the batch .