PGDM RBA (Research & Business Analytics)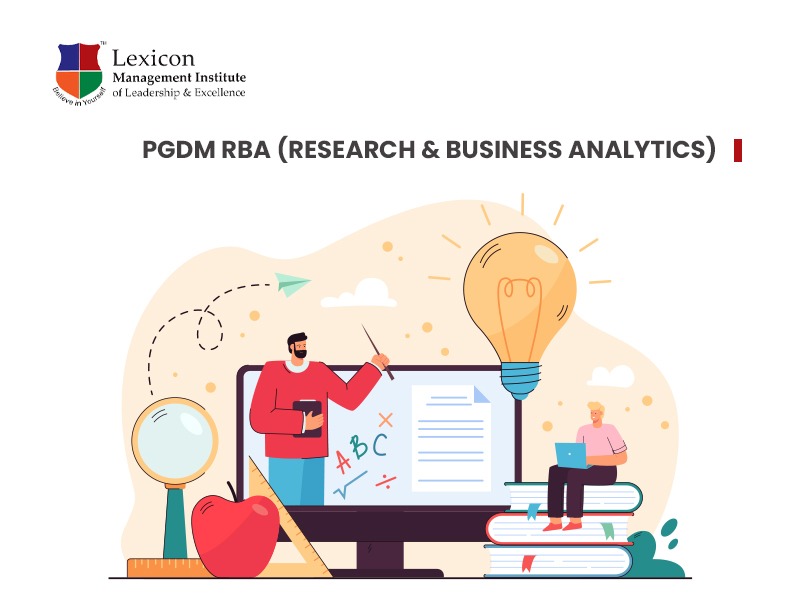 In the world of digitalization today data, and the research & analytics on that data has become a trend. From the corporate world to local grocery stores are prone to the technology. This is where the research & business analytics leverage the decision-making process, increase sales, & improve efficiency. Analytics is the combination of computer technology, management science technique, & statics to solve real problems.
As per emerging jobs report by LinkedIn (https://business.linkedin.com),  Data and Artificial Intelligence continue to make a strong showing in Emerging Jobs Report. As per Bureau of Labor Statistics projects operations research analyst jobs to grow by 27 percent through 2026. McKinsey study predicts the demand for data scientists is projected to exceed. Demand for the Analytics is going up and industries are facing a deficit for Analytics resources on the supply side. Career in analytics is not just a high paid job but to help businesses to answer on sales, processes & crucial decision making.
We, at Lexicon Management Institute of Leadership & Excellence, offer PGDM in Research & Business Analytics. In today's world of information, big data, organizations are increasingly looking for analysts to deliver strategic business solutions. With renowned Industry & Academic resources in Lexicon MILE, be a professional Business Analyst & boost your career. PGDM in RBA is an apt domain to enrich your employability proficiencies. Our Internship programme, that is almost for 9 months, exclusively enriches your professional skills with hands-on experience. We make sure to aspirants to have outstanding communication skills, enthusiastic attitude, better negotiation skills as the foundation of employment.
Of course, it is not everyone's cup of tea to be an analyst. If you have analytical thinking, solution prone mindset, and not afraid of change & technology, and fascinated about exploration of new opportunities then join this lucrative career option.